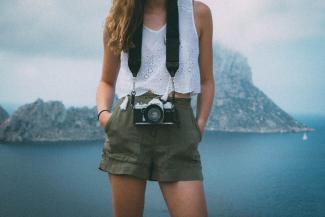 Outwit - Outlast - Outplay
I used to be a big fan decades ago of watching Survivor, totally caught up in it.   I don't know if it is still on air or not, but that was the show's motto.  Those of us still breathing in March 2021 have so far survived the pandemic. 
March not only represents a year since shelter-in-place initiatives were enacted worldwide.  This week's March 23rd is a year from when the markets hit bottom.  As difficult as it may feel emotionally and mentally, those of us who remained opened to change and look for where progress was headed, there was a lot of potential reward for your efforts.  There were some strong market movements to lift portfolios to incredible gains if you were focused on growth.  Clients of mine were looking at the opportunities of the housing market for selling in a seller's market and buying during historically low interest rates.  Some clients used the job market upheaval to do a strategic career shift they had been desiring. 
Human nature will lull us into complacency and resist change, so much more comfortable to stick to what we know and have been doing.   However, in the pursuit of happiness, coaxing yourself into being open to change can lead you to rewards that may exceed your expectations.  To outwit, means being strategic in thinking.  To outlast, means persevering in times of adversity.  To outplay, means you successfully prevailed and are victorious in your challenge.  Cheers to us being still here and able to read this article together!