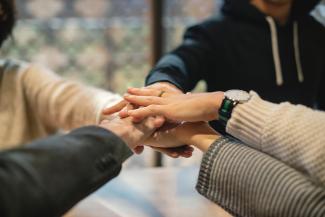 This year's shelter-in-place sudden jolt to our routines gave us time to realize what expenses in our life were discretionary and non-discretionary or another way put:  essential or non-essential.  Money spent on life enhancements like nails and sporting events took a necessary pause and if we took good advantage of the reflection time, we should have increased savings for emergency funds and future goals. 
This downtime from discretionary spending (even Amazon de-prioritized Prime shipping of non-essential items so they could focus on shipping the essential) can be a data-rich time to look at your bank transaction activity during the rise of the pandemic vs. the three months preceding.   I highly encourage you to compare your March-April-May spending activity vs December-January-February.  What you learn about what is essential non-discretionary in your life vs non-essential can be the data you need to know about *You* in order to help yourself achieve more.
I can help you review what you discover about yourself and put together an action plan.  Here are some other tools that can help you adapt to the world that the pandemic has re-shaped:
Avoiding cash as a super-spreader:  Debit cards and ApplePay are options that are available for my clients' investment accounts.
Re-thinking banking:  I have heard of accounts where people could only access teller services through a drive-through window to avoid the spread of COVID-19 – not too friendly for a person on foot.  Checks, electronic checking, BillPay and Visa debit cards with ATM access are all services that I can attach to an investment account.  Virtual and online access is far more convenient and without risk of contracting the virus.
Reward Points for debit card activity – This is now a rare benefit.  These days most reward point systems are only linked to credit cards.  We offer RewardSuite for our gold and platinum debit cards which is as encompassing as one might access through American Express and other similar vendors. 
Active management for active times – When you are willing to make time for the conversation, you are able to access insight on how to improve upon what you are currently doing with me as your Financial Advisor.  Did know you a study done by Vanguard, February 2019, revealed that without even factoring in investment performance, simply working with a Financial Advisor improved a person's financial net return by 3%.  I am like that coach that can help you hold yourself accountable, remind you to celebrate your successes and encourage you to take those stretch goals for financial betterment.
Emergency funds – All of my clients know that any first discussions will begin with a review of emergency funds.  This can be achieved a variety of ways which is where I help you to identify what is a good fit for your financial behavior. 
Transitions – Whether it is transitioning from a job, into another chapter of life like retirement or some other fundamental change in your life, it is more a time than ever to make well-informed decisions.  The more in advance you prepare for it, the smoother it can be by addressing the unknown.
I encourage you to go now to my scheduling link on my home page and make an appointment with me.  If you have a loved that you want me to help, make an appointment with me and we can discuss a best approach for them.  This pandemic has encouraged me to expand my offering of virtual meetings and in turn, I have seen an acceleration of introductions to spouses, friends and relatives.  2020 has ushered in plenty of stressors – let's work on the areas that can shore us up for the future and help us adapt to the present.